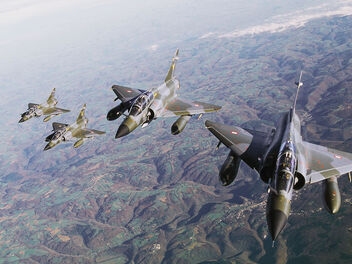 The Mirage 2000N is a special bomber variant of the Mirage 2000 series. It is a redeveloped variant of the Mirage 2000-B, it was designed to replace the Dassault Mirage IV, in the nuclear role ( the "N" stands for Nucléaire ). The Mirage 2000D was designed to fly conventional strike missions at low altitude, while the Mirage 2000N was designed to fly nuclear strike missions. It´s first flight was on February 3, 1986, 74 Mirage 2000N aircraft have been built until 1993.
Community content is available under
CC-BY-SA
unless otherwise noted.