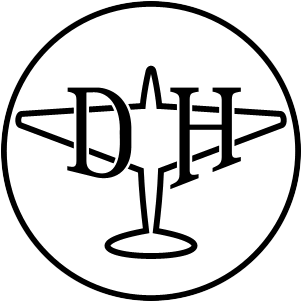 de Havilland was a British aircraft designer and manufacturer.
It was based in Hatfields, Hertfordshire in England.
de Havillands early planes were single and two seater bi-planes. They were responsible for the Tiger Moth and Gipsy.
de Havilland was also responsible for the most successful fighter bomber of World War Two, the Mosquito. The Mosquito was primarily made out of wood and glue which made it light and the two Rolls Royce V12 Melin engines made it quick.
The Comet was produced by de Havilland. The Comet was the first passenger jet in the world.
In 1960 de Havilland was bought by Hawker-Siddley Aviation.
Here are some the more notiable de Havilland aircraft:
Mosquito
Comet
Tiger Moth
Gipsy
Sea Vixen
Trident
Sea Venom
Community content is available under
CC-BY-SA
unless otherwise noted.