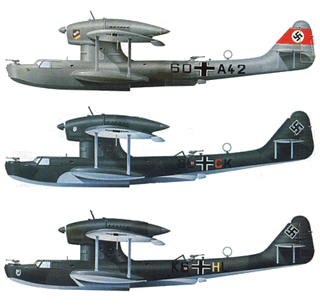 The Dornier Do 18 was a German maritime reconnaissance flying boat. It saw action during the early months of the Second World War .
The Dornier Do 18 was designed for two roles, to be a medium range maritime reconnaissance aircraft and a mail plane flying boat. It was built to replace the Dornier Wal for the Deutsche Lufthansa. The first prototypes flew during March 1935 then later in 1938 most of the 148 production planes were assigned to military service.
The Do 18 had many encounters during the early conflicts between the Kreigsmarine and the Royal Navy, in and around the North Sea.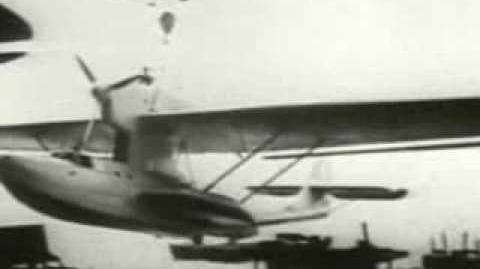 Statistics
[
]
Max speed: 166 mph - 267 km/h
Service ceiling: 13,780 ft - 4200 m
Range: 2175 miles - 3500 km
Weaponry: 1 - 20mm trainable cannon / 1 - 13mm machine gun / External bomb load of 100 kg