The H-1 Racer is a racer aircraft designed by the Hughes Aircraft Company. It flew the first time in 1935.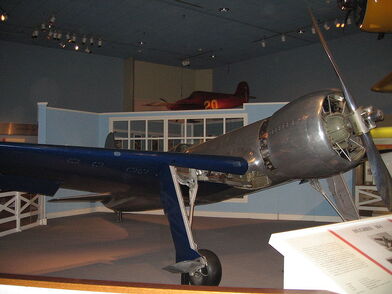 With an airspeed of 567.115 km/h it was the fasted aircraft flying at this time.
History
[
]
The Hughes H-1 Racer was the first aircraft built by Hughes Aircraft company, the reason for that were the National Air Races. Richard Palmer designed the aircraft in a 18 month timframe for the Pratt & Whitney R-1535 engine, originally rated with 700 horsepower but this was later upgraded to 1000 horsepower.
To proof the performance of the H-1, Hughes reached on 13th September 1935 with 567.115 km/h a new world record.