ILYUSHIN-76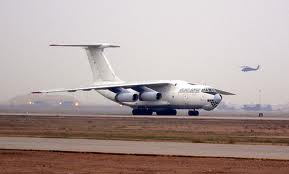 Description

Role: Strategic Airlifter
National Origin: Formerly the Soviet Union, now Russia.
Primiry users: Russian Air Force, Ukranie's Air Force, Indian Air Force.
First flight: March 25 1975
Introduced: June 1974
                    Performance

The Il-76 is a military and civilian cargo transport. It is Russia's equal to the C-17 Globemaster III. first introduced in the 1970's the plane still transports the Russian military and Three other airforce's.
Design and development
Edit
The aircraft was first concived in 1967 to meet a new requirement for a plane that was able to haul over 40 tons 5000 km, or 2700 miles, In less then six hours, and be able to operate in servar weather conditions. Also, it had to be able to operate on unpaved and unprepared airstips.
Production of the aircarft was placed in Tashkent aviation production association. 860 were produced of the basic transport model. In the 1990 modernized models were created which are the (MF and the TF)
Some commerial aircarft were modernized to the Il-76TD-90VD version, begening from 2004. using the PS-90 engine; to meet the European nosie limit.
The Russian Air Force orded 34, Il-76MD's and four tanker versions commanly known as the Il-78. The factory produced 16 incomplete airframes. In 2004, A PLAAF Il-76 carried out flight mission in Afghanistan, later in 2011, PLAAF Il-76s were sent to Libya to evacuate Chinese citizens. The two missions were reported first steps of PLAAF developing long-range transportation capacity.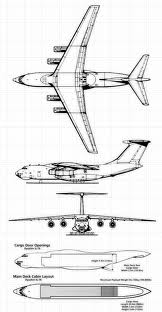 Production of the Il-476 at a new production line at the Aviatstar factory in Ulyanovsk, in Russia, in cooperation with the Tashkent works, is under consideration. The construction of two prototype IL-476s has begun at the Ulyanovk facility.
Operational history
Edit
First Il-76's were delivered to the Soviet Air Force in June 1974. Next it became the main Soviet strategic transport aircraft. From 1976 it was operated by the Aeroflot.
Between 1979 and 1991, The Soviet Air Force Il-76s made 14,700 flights into Afghanistan, transporting 786,200 servicemen, and 315,800 tons of freight. The Il-76 carried 89% of Soviet troops and 74% of the freight that was airlifted. As Afghan rebels were unable to shoot down high-flying Il-76s.
Their tactics were to try and damage it at take-off or landing. Il-76s were often hit by shoulder-launched Stinger and Strela heat-seeking missiles and large-calibre machine-gun fire, but because the strong airframes were able to take substantial damage and still remain operational, the aircraft had a remarkably low attrition rate during the period of conflict.
Building on that experience, the bulk of the Canadian Forces equipment into Afghanistan is flown in using civilian Il-76. In 2006, the Russian Air Force had about 200 Il-76s. Civilian users in Russia have 108.
Il-76s sitting on the ramp at the Tripoli Airport were bombed by USAF F-111s during Operation El Dorado Canyon in April 1986.
The Il-76 is also in use as an airborne Tanker, otherwise known as a refueller (Il-78, some 50 were made), and a Water bomber. Its airframe was used as a base for the Beriev A-50 'Mainstay' AWACS aircraft 25 were

made. Still more applications have been found in Antarctic support flights and simulated weightlessness training for cosmonauts.[13] Beriev and NPO Almaz also developed an airborne laser flying laboratory designated A-60, of which two were built, although little is known about it, as the project is still classified.
Military variants
Edit
[edit]Foreign variantsEdit
Community content is available under
CC-BY-SA
unless otherwise noted.