Officine Meccaniche Reggiane SpA was an Italian aircraft manufacturer who built the Re. 2000 Sagittaro "Archer", 
Re. 2001 Falco "Falcon", and the Re. 2002 Ariete "Ram."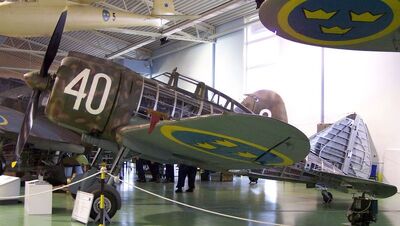 History
[
]
During the First World War, the company built aircraft of Caproni design, but abandoned the manufacture of aircraft after the war ended in 1918. After resuming aircraft production, the company developed the Ca.405 Procellaria, a high performance twin engined bomber.[1]
References
[
]
↑ Gunston, Bill (Forward). Jane's Fighting Aircraft of World War II. Tiger Books. 1989. ISBN 1-85501-996-5. (Reprint of Jane's All The World's Aircraft 1945/1946. Bridgeman, Leonard (Editor). 1946). Page 183