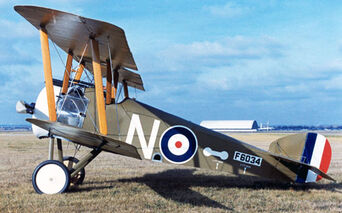 The Sopwith Snipe was a British Aircraft used by the Royal Air Force. It was introduced in 1918, mere weeks before World War 1 ended. 2097 were produced for service. The last examples were retired in 1926.
Many find the the Snipe looks like someone "took a Camel and rammed it into a wall", due to the similarity to the Camel.
Two other variants are known for this plane: The Sopwith Salamander, and the Sopwith Dragon.
Details
[
]
Length: 19 FT 10 In
Wingspan: 31 FT 1 In
Maximum Speed: 121 MPH
Service Ceiling 19,500 FT
Gallery
[
]