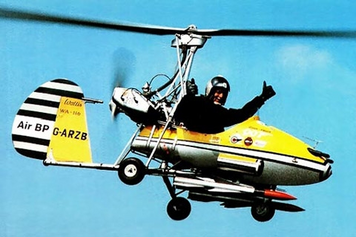 The Wallis WA-116 Agile is a gyrocopter style autogyro.
Trivia
[
]
•The Little Nellie WA-116 was featured in the James Bond 007 film "You Only Live Twice"
•It was created by Ken Wallis in the 1960s, and manufactured by Wallis Autogyros of the UK.
•Ken Wallis is a former RAF Wing Commander.